Home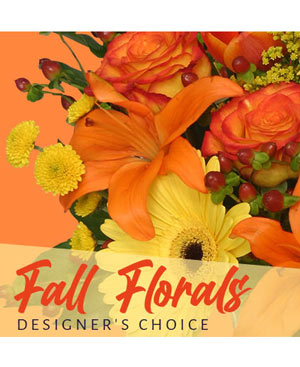 Fall Florals
Designer's Choice
These flowers capture the beauty of fall in an arrangement designed by our expert florists! The bold colors of autumn are the perfect mixture of tones for your home. Surprise someone you love with a fall arrangement or treat yourself to some fresh, new decor!

* Flowers and Containers may be substituted due to availability *
All arrangements will be filled to value!
*Deliveries going to the South Side of Crestview will be required to pay an additional deliver fee. If you order online, we will contact you to collect the additional fees.
Thank you,
Deanna's Florist Delivery Staff